What's going on at the playhouse?
Playhouse 51, Millington's Community Theater, will be holding auditions for Rehearsal For Murder, Saturday December 8th, 10AM-12PM and, Sunday December 9th, 7PM-9PM, at Harvell Civic Center, 8077 Wilkinsville Rd., Millington, TN 38053.

Performance Dates March 1,2,3 & 8,9,10

The show was adapted by D. D. Brooke, written by Richard Levinson and
William Link, two of TV's most successful mystery writers, responsible for
the creation of Mannix, Columbo, and most notably, Murder, She Wrote..
I have heard
That guilty creatures sitting at a play
Have by the very cunning of the scene
Been strook so to the soul, that presently
They have proclaim'd their malefactions. (2.2.588–92) Hamlet

A play within a play within a play. Opening night Broadway, the playwright's engagement to the leading actress is announced in the tabloids. The director, producer, the lead's understudy, leading actor relive the opening night that gets horrible reviews. The star actress commits suicide.... one year later, all the players are back together with a few additions to "read" a new script. Things get heated and we learn what actually happened.
looking for up to 9 men ages 18 and up
looking for 6 plus women ages 18 and up

Characters
Alex Dennison............a playwright
Ernie..............the stage doorman
Sally Bean..........Alex's secretary
Monica Welles.................a star
Loretta............the stage manager
Lloyd Andrews...........the director
Bella Lamb..............the producer
Karen Daniels.............an actress
David Mathews...............an actor
Leo Gibbs...................an actor
Male Police Officer
Female Police Officer
Man in Auditorium
Mr. Santoro
Second Man In Auditorium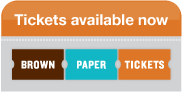 Come see Playhouse 51's next Season,
At the Harvell Civic Center, 8077 Wilkinsville Road, Millington, TN.

Rehearsal for Murder, Adapted by D D Brooke, March 1, 2, 3, 8, 9, 10
A Little Off the Top (PG-13), by Carl L. Williams, May 31, June 1, 2, 7, 8, 9

Tickets available at the door. 12.00 adult, 10.00 Senior citizens, students, and veterans.
Groups of 15 or more qualify for ticket discounts!